Annual reports
Our annual reports can be found and downloaded here.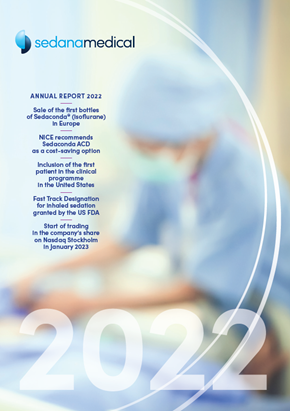 2022 Annual Report
In 2022, Sedana Medical took several important steps closer to our vision – to make inhaled sedation a global standard therapy for mechanically ventilated patients in intensive care.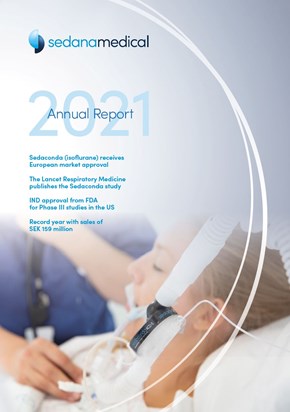 2021 Annual Report
Sedana Medical reached an important milestone in 2021, when the pharmaceutical product Sedaconda (isoflurane), and consequently inhaled sedation therapy, received European market approval.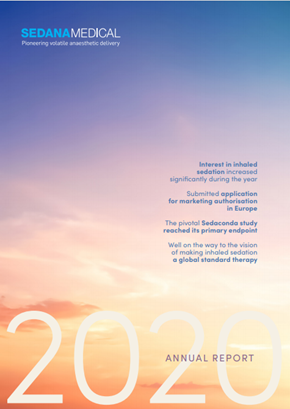 2020 Annual report
During the year, Sedana Medical was greatly impacted by the pandemic, which resulted in a significant rise in sales but also increased awareness of the company and interest in inhaled sedation.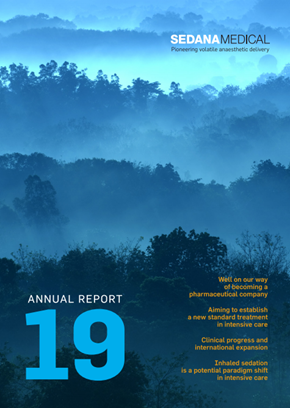 2019 Annual Report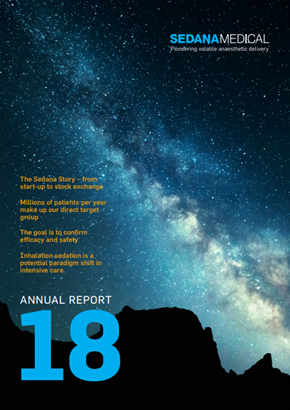 2018 Annual Report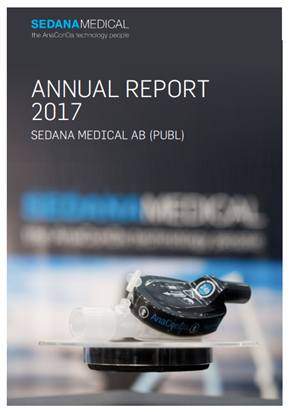 2017 Annual Report