Bringing inhaled sedation to intensive care
About
Sedana Medical is a pioneer medtech and pharmaceutical company focused on inhaled sedation to improve the patient's life during and beyond sedation. Through the combined strengths of the medical device Sedaconda ACD and the pharmaceutical product Sedaconda (isoflurane), Sedana Medical provides inhaled sedation for mechanically ventilated patients in intensive care.
Sedana Medical has direct sales in Benelux, France, Germany, Great Britain, the Nordic, and Spain. In other parts of Europe as well as in Asia, Australia, Canada, and South- and Central America, the company works with external distributors.
Sedana Medical was founded in 2005, is listed on Nasdaq Stockholm and is headquartered in Stockholm, Sweden.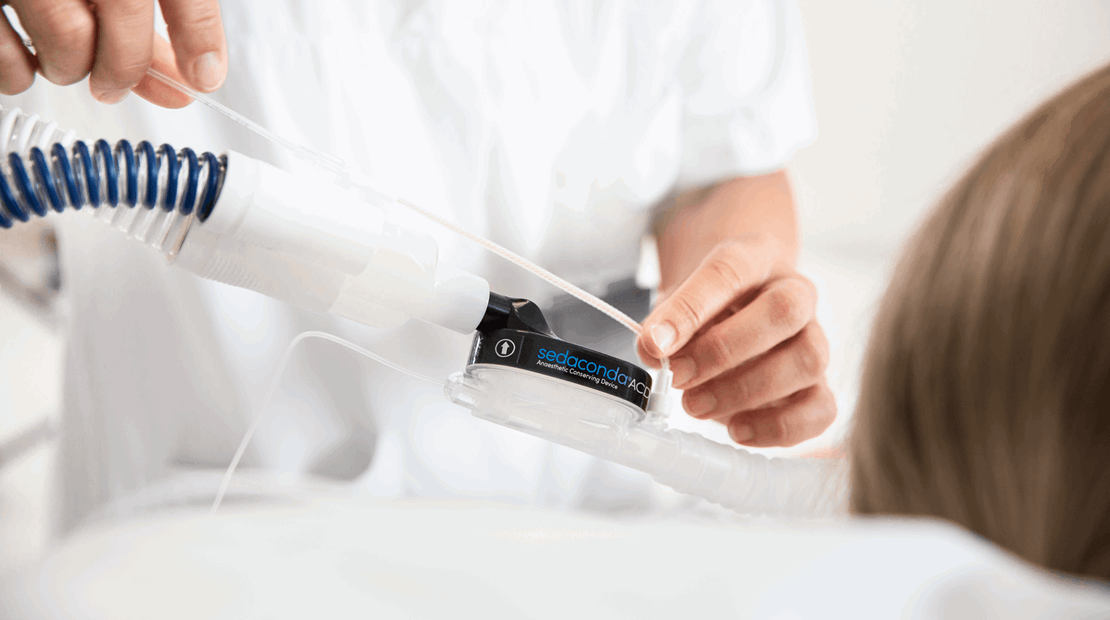 Sedana Medical in numbers
16
No. of nationalities employed
159
Total sales 2021, MSEK
>40
No. of countries where we have sales
Our Values
Our three company values, Explore, Collaborate and Trust,
help shape our culture and guide us in our daily work.
Interested in a career in Sedana Medical?
Find out more about us and meet our people.
Certificates
Sedana Medical's products are developed and manufactured in accordance with quality-controlled processes. The company has a quality management system that fulfils the requirements of ISO 13485 (design and manufacturing of medical devices) and holds MDSAP certificates for Canada and Japan.